Service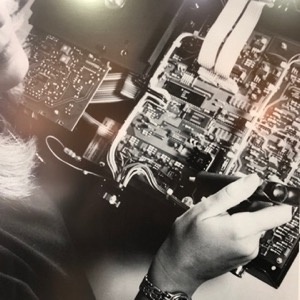 We can service some items.
We charge $100/hour and turnaround times are about four
weeks for electronics and one week for turntables.
Email us first to confirm that we can repair your unit.
If we can, bring it by during store hours (Sunday, Tuesday-Thursday 12pm-5pm, Friday & Saturday 11am-6pm, closed Monday).
If you require a cart or help for your item, just ask for help when you get here.
What We Repair - UPDATED MAY 2022!
Items Purchased From Us
If you purchased something from us that needs repair, no matter what it is, please contact us!
If we can't repair it in-house, we can likely facilitate warranty and out-of-warranty repairs.
Email us with make/model/issues.
Turntables
Many models from the 1970's and later. There are exceptions, like console units and linear tracking
models, so email us with make/model/issues.
Stereo Receivers, Amps, Preamps
We can fix some things on two-channel stereo models. We don't do full recapping or "restoration". We cannot repair surround sound receivers.
Email us with make/model/issues.
CD Players and Cassette Decks
We can do very limited repairs on these. Email us with make/model/issues.
Speakers
We can refoam the surrounds on woofers. Anything beyond that, it is best to contact us to see
if we can help you. Email us with make/model/issues.


What We CANNOT Repair
CD Players with tracking issues
Cassette Decks
Consoles (This includes any part of a console. We don't speak console.)
Victrolas
Jukeboxes
Car Audio
Turntables older than about 1970
Reel-To-Reel Decks
Surround Sound Receivers
Digital Products (streamers, DAT machines)
Video Products (VCRs, TVs, DVD Players, Blu-Ray Players)
Headphones
Portable Devices (Walkmans, Discmans)
Boomboxes
Hearing Aids
KitchenAid Immersion Blenders
Small Animals
Things that "just need to be soldered" that aren't listed here.